Vis et baril de machine d'extrusion et de stratification de feuille
| | |
| --- | --- |
| Délai de livraison: | 25 jours |

| | |
| --- | --- |
| Détails d'emballage: | Caisse en bois |
| marque: | JINMAO |
| Lieu d'origine: | Zhejiang, Chine (continentale) |
Description du produit
Feuille d'extrusion et de stratification de la vis et du baril de machine Spécifications : Diamètre : Ø15-Ø500 L/D ratio : 15-55 Nous pouvons fabriquer tous les types de vis et de barils selon les exigences des clients.
Base Materials:

1)38CrMoAlA(SACM 645)

2)42CrMo(AISI 4140)

3)Cr12MoV(SKD11)

4)4Cr5MoSiV1(SKD61)

5)9Cr18MoV

6)40Cr

Bimetallic Alloy Materials:

1)Fe-based alloy

2)Ni-based alloy

3)Co-based alloy

4)Tungsten carbide

 

Bimetallic alloy level:

 

Alloy powder including 40% Wolfram Carbon

Alloy powder including 25% Wolfram Carbon

Alloy powder including 9.5% Wolfram Carbon

Processing Technology: 

Heat treatment

High-frequency quenching 

Nitriding treatment

Hard-chrome electroplating 

Bimetallic alloy welding

Technical Parameter:




Nitrided layer depth:0.50-0.80mm

Nitrided hardness: 950-1100HV 

Nitrided brittleness: Less than 2 level

Surface roughness: Ra 0.4 μm

Linearity of screw: 0.015mm/m

Hard-chrome plating hardness after nitriding: ≥950HV

Chrome-plating layer depth: 0.025~0.10mm 

Bimetallic layer depth: 3-5 mm

Bimetallic hardness: HRC60-70
Affichage des produits :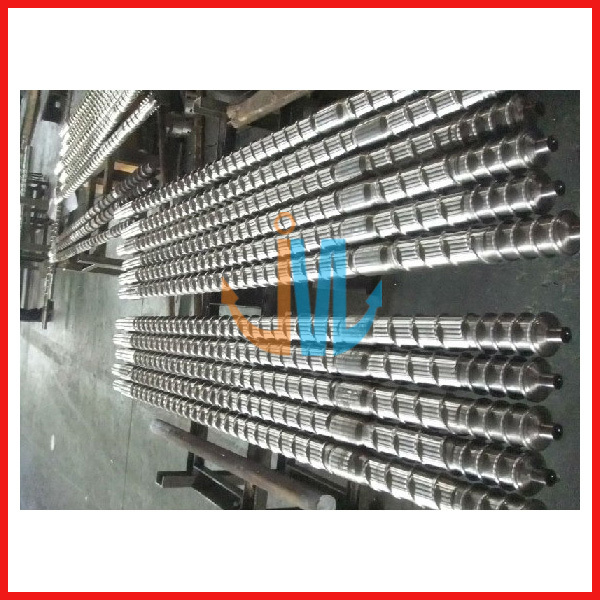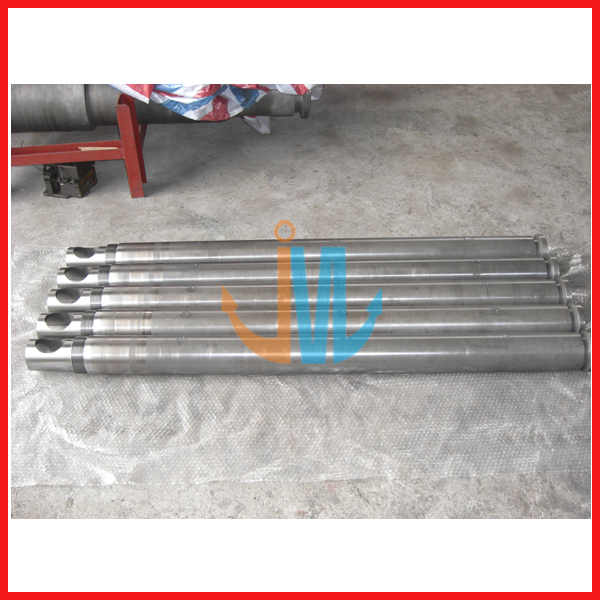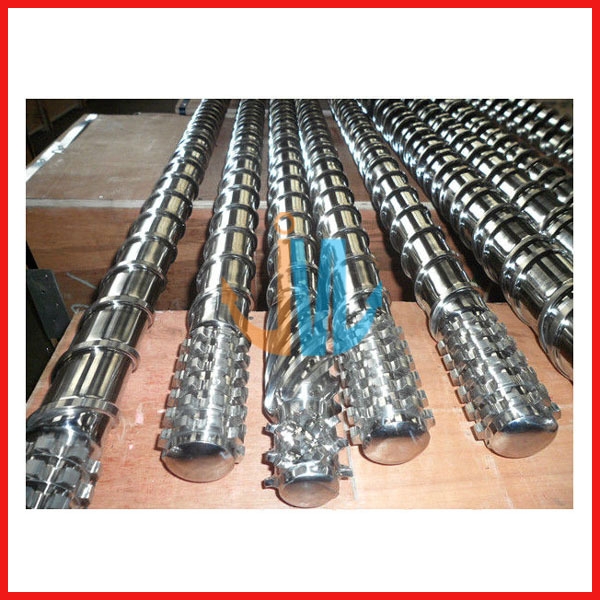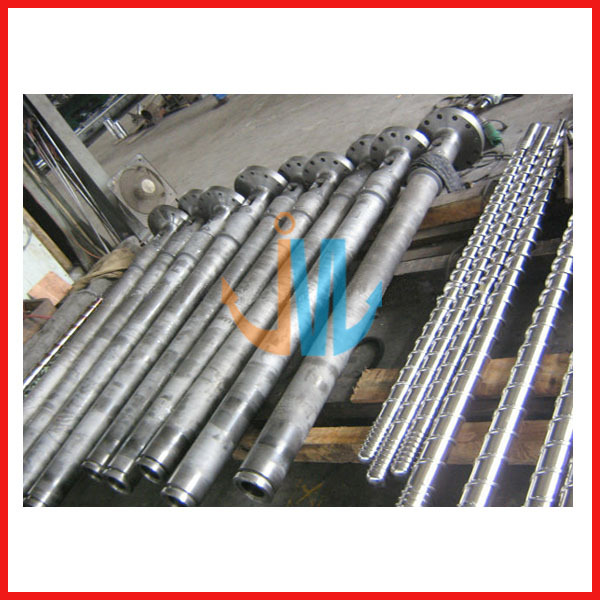 D'autres genres de baril de vis :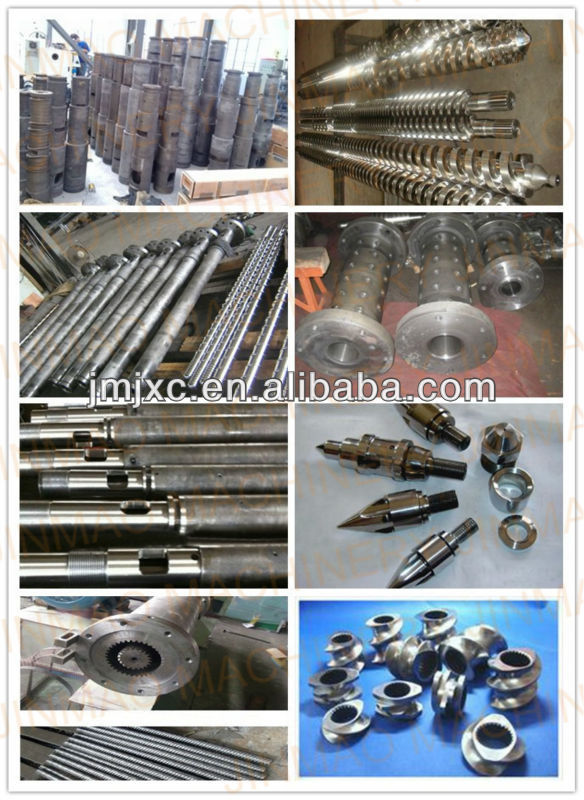 Processus technique : Machining→Rough Machining→Extreme et revenu →Semi-finition Usinage→Produit fini→Détection→Nitring/alliage traité →Finition Usinage Certificat de qualité ISO9001 : 2008 :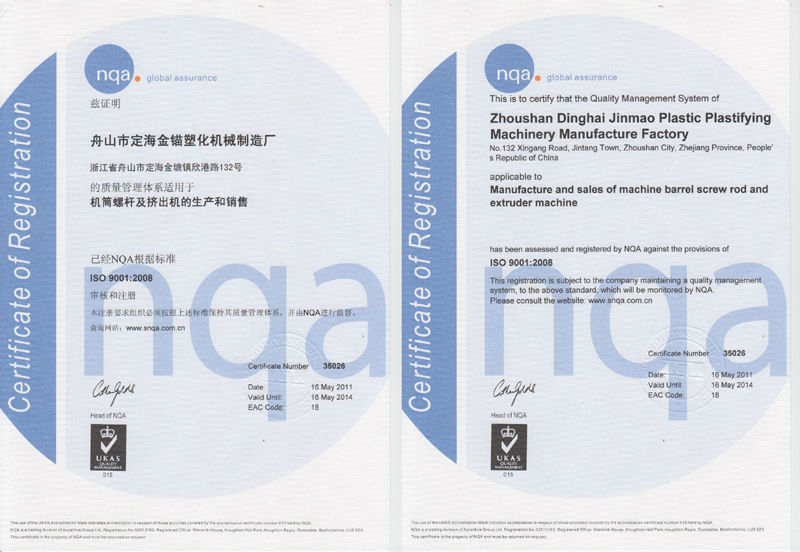 FAQ:
Q1: What's screw barrel?   
R: Screw barrel is the major and most important part for plast injection and extruder machines. It provides the plasticization of plastic.
Q2: Is your company factroy or trading company?   
R: We are factory.
Q3: Who is JINMAO?
R: JINMAO is a one of the largest manufacturers, specialized in
researching, designing and manufacturing all kinds of screws, barrels, and other accessories for extrusion and injection moulding nearly 20 years.  Our company occupies more than 10000sqm and has over 100 employees. We have a series of advanced production and processing equipments such as CNC machines, Stellite PTA welding machines to ensure the quality of our products. Our Tech. and R&D team have over 10 year's experiences, and can help you improve product quality and production efficiency. Customers in 40 customers approved our products with good quality and competitive price. JINMAO MACHINERY is Chinese famous brand.
Q4: We bought screw barrels from machine suppliers, will you quality lower than their?
R: Actually, most machine companies always buy screw barrels from screw barrel suppliers, because we are more professional in this field. Our quality will be as good as machine supplier.
Q5: Can you produce customized screw barrel according to our drawing?
R: Yes, it can't be better you provide us your drawing!
Q6: We have no compelete drawing, if I give you connection size, can you do design for us?
R: Yes, of course. We will do for you for free.
Q7: We have no drawing, we can't provide you connection sizes, how can I buy from you?
R: We can send engineer to take measurement for you.
Q8: How is your company guarantee?
R: We adopt the best raw material and our every production process is under strict inspection, which guarantee the quality and long using life of our products.
Q9: How long is the delivery time?
R: Normally around 25-35 days since receiving down payment.
Q10: What's your advantages:
R: 1)Good quality guarantee
2)Outstanding design capability 
3)Thousands of drawings can supply for you
4)Professional Tech. and R&D team
5)Strict quality control as per ISO9001:2008
6)We will service for you in 24 hours and reply promptly
7)Fast production and delivery
8)Large international market
9)Very competitive price
If you have any questions, I didn't mentioned above, please contact me freely, Linda will reply you promptly!     
Notre compagnie: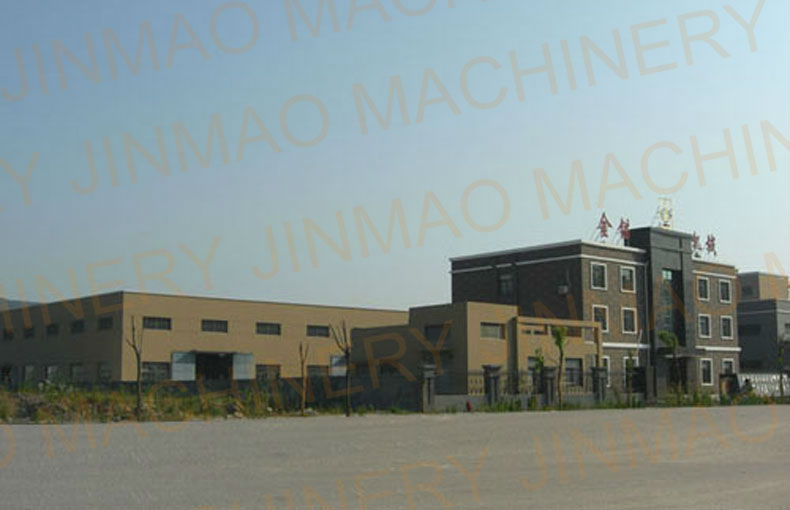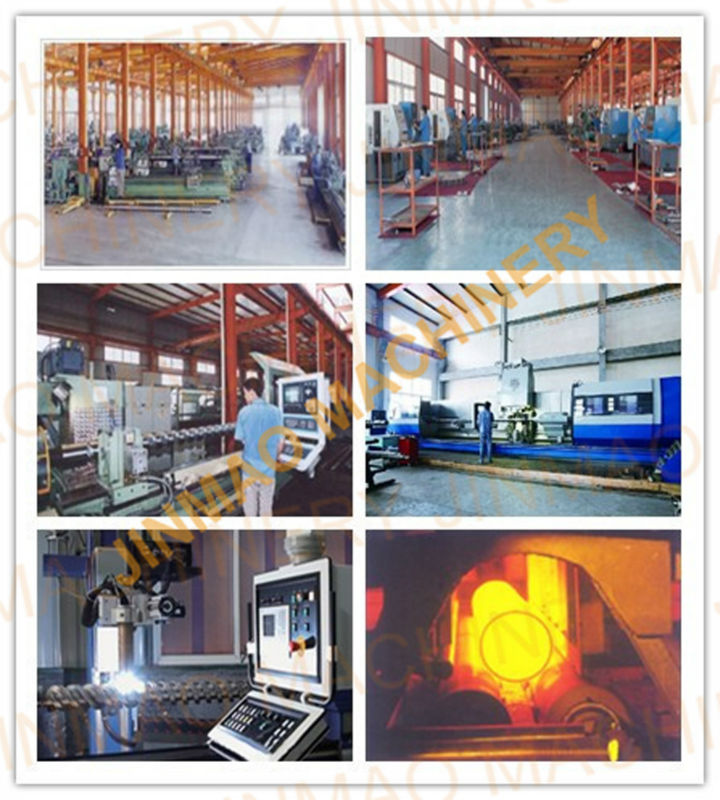 À propos de JINMAO: JINMAO est l'un des plus grands fabricants, spécialisé dans la recherche, la conception et la fabrication de vis, de barils et d'autres accessoires de haute précision pour les machines de traitement du plastique et du caoutchouc. Notre société a gagné l'approbation de nos clients, y compris de nombreuses entreprises de renommée mondiale, et jouit d'une grande réputation dans le domaine des machines en plastique, car nous offrons aux clients les meilleures solutions, des produits de haute qualité, un service parfait, également des prix très compétitifs. Nos avantages:
1) Meilleures matières premières
2) Bon service client
3) livraison à temps
4) prix raisonnable
5)Production rapide Si vous recherchez un fournisseur fiable, vous pouvez nous croire, nous serons votre meilleur choix. Merci pour votre visite. J'espère coopérer avec votre entreprise estimée. Bienvenue à nous contacter ~ Merci! Pourquoi nous choisir? Bonne qualité, bon prix, le plus important est un bon service après-vente pour vous.
Zhoushan Jinmao Machinery Manufacturing Factory
L'usine de fabrication de machines Zhoushan Jinmao est le plus grand fabricant en Chine spécialisé dans la recherche, la conception et la fabrication d'une série complète de vis, de barils, de pièces d'assemblage, appliqués à diverses machines d'extrusion et de moulage par injection plastique. En outre, nous concevons et fabriquons également des vis avec des alliages spéciaux et une géométrie de vol spéciale pour répondre aux applications spécifiques des clients. Nous proposons non seulement les meilleurs vis et cylindres possibles, mais nous proposons également des solutions pour aider les clients à résoudre les problèmes d'extrusion et de moulage par injection.

Les ingénieurs de conception de JINMAO ont une formation théorique et une expérience pratique exceptionnelles, fournissant des conceptions optimales de vis et de barils pour nos clients. Nos ingénieurs effectuent une analyse approfondie en fonction du modèle de machine du client, de la capacité de production requise et des propriétés de la résine avant la conception. Tous les paramètres connexes qui peuvent affecter les performances de la vis sont conçus sur la base d'un théorème, tels que le type de vis, le rapport L/D, la profondeur de vol, la densité de vol, l'angle d'hélice, etc. Cette capacité de conception exceptionnelle garantira que les vis et les barils de JINMAO aident les clients à améliorer la qualité des produits et l'efficacité de la production.

Avec plus de dix ans d'efforts constants, notre usine occupe plus de 10 000 m2 et est équipée de types de machines de traitement CNC avancées. De plus, nous avons amélioré notre capacité de production annuelle de plus de 20 000 ensembles de vis et de barils. Nous avons adopté le système de qualité international ISO 9001:2008, chaque processus de production est soumis à une inspection stricte pour garantir que seuls des produits de haute qualité sont livrés à nos clients.

Jusqu'à présent, nos vis et barils ont été exportés dans plus de 40 pays à travers le monde. Nous ferons plus d'efforts pour être parfait avec la politique de développement du « service, qualité, professionnalisme ». Nous continuerons à faire de notre mieux pour fournir les meilleurs produits et services aux clients. Votre satisfaction est notre poursuite inlassable.

Bienvenue à JINMAO. L'entreprise de qualité.
Nom de la compagnie: Zhoushan Jinmao Machinery Manufacturing Factory
représentant: tangshanguo
Produit / Service: Baril de vis d'extrudeuse , Canon à vis d'injection , Baril de vis en caoutchouc , Canon à double vis , Canon à vis bimétallique , Extrudeuse et ligne de production
Capital: 3,000,000RMB
Année d'Etablissement: 2003
Volume total annuel des ventes (en millions de US $): US$50 Million - US$100 Million
Pourcentage des exportations: 11% - 20%
Total volume d'achat annuel (en millions de US $): US$5 Million - US$10 Million
Nombre de Lignes de Production: 5
NombrNombre du Personnel de R&e du Personnel de R&D: 5 -10 People
Nombre du Personnel de QC: 5 -10 People
Service d'OEM fourni: no
Superficie de l'Usine (mètre carré): Below 1,000 square meters
Adresse de l'Usine: No.132,Xingang Road,Jintang Town,Dinghai District,Zhoushan,Zhejiang,China
Personne À Contacter: Ms. Linda Tang
Numéro De Téléphone: 86-580-8050975